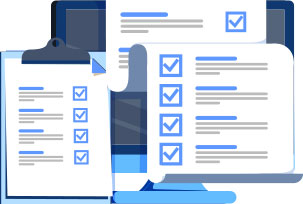 Identify and Optimize Your IT Systems
Would you like to know more about the IT infrastructure, software or websites that operate in your organization and whether it is effective, optimized and running smoothly? Effective IT management starts with a bluesource Health Check giving reassurance that systems are ready in terms of performance and reliability.
Our enterprise-class Health Check methodology encompasses a comprehensive, deep dive into the target systems and will cover a range of aspects including:
Product installation & configuration review
Architecture and design review
Capacity planning
Best practice review
Operational procedures
Disaster recovery verification
Review of system performance
Our senior technology consultants provide a full report with a detailed breakdown of all the key system touch-points which can be used as a basis for future maintenance, installations and upgrades. This will help you optimize your IT systems and identify areas that require improvement; which will save you time and money by reducing unplanned disruption to your business.
To help you start planning for your upgrade to EV 14, we've put together a package to assess your current EV environment. It includes:
A gap analysis document to outline any mandatory or suggested changes to your EV environment to bring it up to current Veritas support requirements and best practices guidance.
Environment to bring it up to current Veritas support requirements and best practices guidance.
Documentation defining an acceptable baseline for current EV server performance, including:

Remediation plan outline
Best practice review
Architecture and design review
Operational procedures
Capacity planning
Review of system performance
Take a look at our services below