Enterprise Vault
Bluesource managed Archive is post-implementation monitoring, managements, and support solution for Enterprise Vault.
Increase confidence in archived data
Improve operational service levels
Maximize value of Veritas technology
Simplify the Veritas experience
Conquering Challenges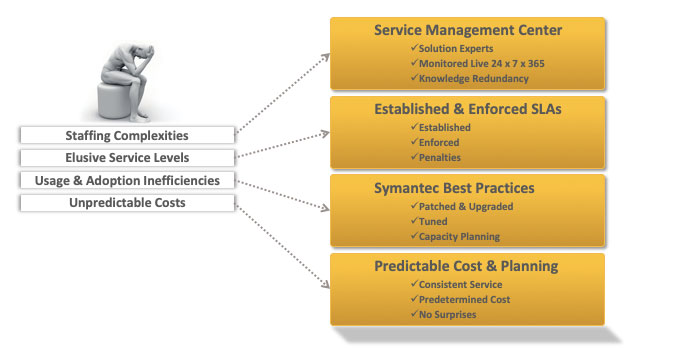 Guaranteed SLA's Provide Managed Peace of Mind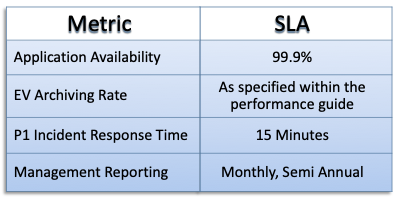 Benefits
Real-Time Monitoring and Fault Remediation, 24x7
Issue resolution and impact avoidance
Based on Bluesource's global experience with Enterprise Vault
Consistent with Best Practices and Engineering guidelines

Monthly Reports
Environment statistics
Archiving behavior
Summary of recent events

Service Delivery Manager
Service governance and customer advocate
Escalation & critical situation management
Monthly status delivery and semi-annual reviews

EV247 CLOUD ARCHIVING WITHOUT COMPROMISE
Allowing organizations to move their on-premises Enterprise Vault to Azure, fully managed by our own award-winning Managed Services.
Welcome to EV247 from Bluesource, a unique cloud archiving solution that's free from compromise and fit for the new information age.
Effective archiving has become more important than ever before to reduce pressure on core systems, ensure compliance and protect your business. Data is more diverse, communication is more important and business users rely on anytime, anywhere access to stay ahead.
Free from the overheads of owning, running or managing your archive, EV247 is a step-change for cloud archiving solutions addressing the limitations often associated with traditional cloud archives.
Powered by the world's leading archiving technology, EV247 combines the rich functionality of Veritas Enterprise Vault and the trusted infrastructure and scalability of Microsoft Azure with the managed service expertise of Bluesource.
Rich Functionality, Cost Efficiency in the Cloud
EV247 delivers the rich functionality of Enterprise Vault and offers massively-scalable, long-term storage. The cost of migrating data into EV247 from on-premise Enterprise Vault is minimal, compared to other cloud archives.
With enterprise-class eDiscovery features, EV247 enables you to search and archive all types of content including emails, files, IM, and social media. Accessibility is easy and with seamless integration into the leading email client's users don't need to search a separate archive mailbox.
Users can also access from anywhere on any device. EV247 is guaranteed by strict service and application SLAs provided by Bluesource.
Cost Efficiency at a Glance
Releases IT from the overheads of archiving
Lowers total cost of ownership
Scalable cloud infrastructure and data protection
Extends existing investments in Enterprise Vault