Archive Migrations:
Bluesource has more than than 18 years of experience performing migration services and working with Email Archives such as Enterprise Vault, SourceOne, Mimosa and Zantaz. By choosing Bluesource, a globally recognized migration specialist, you engage archiving experts with first-hand experience in a wide range of data migration scenarios. We will help you plan and execute every aspect of your migration and work with you to avoid downtime, protect information and maintain an unbroken chain-of-custody.
In the past 8 years, we've migrated over 8PB of data to new archives, storage platforms and the cloud.
Many projects utilize our own developed migration tools, called ArchiveMASH™ – making for huge savings.
Projects stay on-schedule and on-budget as unexpected costs have been avoided.
Accurate understanding of the complexities and timescales for migrating data.
Free up resources by utilizing dedicated migration and project management expertise.
Meet regulatory demands and ensure chain of custody is preserved as data is handled securely.
Supported platforms include, but are not limited to:
ACA; Zovy
Assentor Mailbox Manager
Autonomy Consolidated Archives
Autonomy Message Manager
Autonomy NearPoint
Barracuda Appliance
CAMM
Commvault Express (Journal Service)
Commvault for Microsoft Exchange
Dell Archive Manager
Dell MessageOne
EAS for Exchange and Notes
EMC EmailXtender for Exchange and Notes
EMC SourceOne for Exchange and Notes
EML
Enterprise Vault for Exchange and Notes
Enterprise Vault.cloud
Exchange Data Move
Exchange Public Folders
GFI MailArchiver
Google mailboxes
Google Vault
Gwava
HP RISS for Exchange and Notes
HP / MicroFocus Digital Safe
HubStor
iLumin
IXOS eCONserver for Exchange
Metalogix Archive Manager for Exchange
Microsoft Exchange
Microsoft Office 365 Tenant
Mimecast
Mimosa
MSG
NSF
OpenText for Exchange
Proofpoint
PST
Quest Archive Manager
Unify Daegis AXS-One for Exchange and Notes
Zantaz EAS; Capax EAS; Autonomy EAS
Zantaz EAS; Capax EAS; Autonomy EAS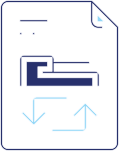 Email Migrations:
Where it all Started…
Bluesource was created 19 years ago to specialize around a new technology that Microsoft had created called 'Exchange.' Our consultants had previous experience with MS Mail, and the President of our company was an expert in using ELM on the Janet/SuperJanet network (you can 'age' him this way – a bit like counting rings inside tree trunks).
Throughout our history, we have architected large scale Microsoft Exchange deployments and migrated many millions of users from Exchange, Groupwise, Lotus Notes and UNIX based systems to Exchange on-premises and Exchange Online (now part of Office 365).
Our services include the use of Microsoft, own-software and third-party software tools to give the best project planning, progress reporting, user communication and fastest migrations with full message fidelity and chain-of-custody reporting for legal purposes.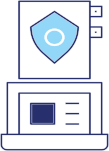 Azure Migrations:
There are two types of business. Those who are on the cloud and those who are planning to be…
In 2015, as part of a Microsoft initiative to offer businesses the opportunity to explore the benefits of their Microsoft Azure cloud platform, Bluesource was selected as one of a small group of partners to deliver workshops and proof of concepts to qualifying companies.
Since then, we have helped a number of organizations to migrate their on-premises workloads to Microsoft Azure. We conduct Azure-readiness workshops for our customers and on behalf of Microsoft for theirs. Our migration program includes project management, technical consultancy and an extensive knowledge of third-party technologies that can be used to migrate workloads.
Bluesource were winners of Microsoft's 2015 cloud partner of the year award for our work with the World Wildlife Fund (WWF), using our EV247 solution, which combines the Microsoft Azure platform with Veritas Enterprise Vault and Bluesource's managed services. This is an example of the type of innovation that Bluesource drives and that can be tapped into through working with us.
We help businesses think out of the box and explore how Azure could be used to drive optimal solutions and business change.

PST Migrations:
PST files (also known as Personal Folders or Outlook data files) were not designed to handle the rigorous demands of today's large-scale corporate email requirements. However, many organizations have inadvertently created PST files in various locations over the years.
Ultimately these files create more problems than they solve and are one of the main reasons why organizations eventually seek an enterprise archiving or cloud archiving solution.
For the last 18 years, Bluesource has built a deep knowledge and experience in PST file management and understand the challenges associated with enterprise email:
Lack of management control over how many PST files are created and what they contain.
Propensity for data/intellectual property loss.
Increased storage requirements due to duplication of emails across PST files.
Lack of compliance around content retention management.
Limited ability to search PST files.
This service does not place any additional burden on your internal resources. Our consultants are able to perform most of this service remotely – with minimal impact on your work environment. We can locate PSTs within your environment, wherever they are, identify who owns them and classify data within them for retention policies.
Bluesource is able to migrate PST files into a number of target platforms including:
Veritas Enterprise Vault (EV)
Microsoft Exchange
Cloud-Based Archive Systems
EV247
Enterprise Vault Online
Office 365
MIMECast
SMARSH/Actiance
And many others…
Take a look at our services below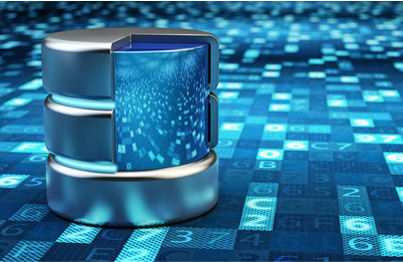 Archive Migrations
Email Migrations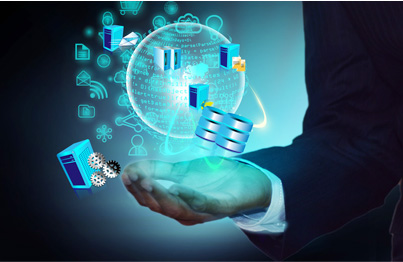 Azure Migrations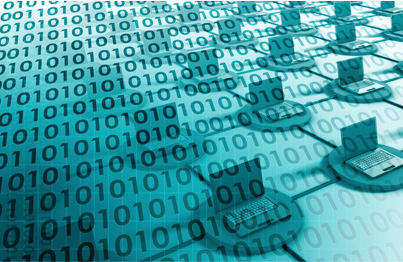 PST Migrations