Enhance the Office 365 experience by working with Bluesource. We have 19 years of experience migrating, hosting, and archiving Exchange, SharePoint and Skype – all of which are now fundamental pillars of Office 365. Our services include both partial and full email and archive migrations, SharePoint workflows, and Skype For Business from on-premises applications to the cloud.

We are also a 'High Touch' Microsoft Partner for the Advanced eDiscovery components of Office 365's Security and Compliance Center. Our experts can advise legal counsel on integration with other leading eDiscovery products too, such as Veritas eDiscovery Platform and Enterprise Vault.

Our compliance experts can also make sure you are meeting regulatory requirements, such as HIPPA, SEC, FINRA and CFTC rules. We can also facilitate regular D3P (Designated 3rd Party) audits per SEC Rule 17a-4(f)(3)(vii).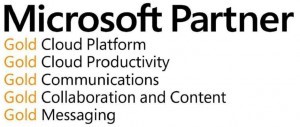 In short, every organization has its own set of requirements from Office 365 and this is why Bluesource adopts a flexible, consultative approach geared at understanding exactly which technologies are the right fit.
Skype for Business / Microsoft Teams
Bluesource has more than 300 Veritas and Microsoft Technical Accreditations